Know what I love about Wednesday? Particularly this Wednesday? It means that tomorrow is Thursday and that is the day we leave for Coachella!!! I know I've only talked about it like 101 times, but I'm so insanely excited. I looked in to the food situation there and to my surprise, there is a fresh farmers market, and even a sit down restaurant. They also specifically mention on the site that there are vegan and gluten free options everywhere which is music to my ears. I'm still going to buy some Quest bars today, and probably bring some breakfast muffins and nuts but other than that I'm not going to worry too much about food. This is a weekend meant to be wild and carefree that is exactly what I plan on doing. Sometimes you just have to throw caution to the wind. (Bahaha, Let's be honest- I never do that. Gives me a rash.)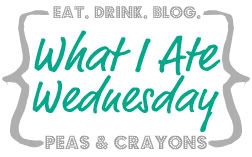 Until then however, clean clean clean! I was super happy that I greens in to almost every meal yesterday.
M1- egg whites and yams
M2- Green protein shake
M3-
egg white muffins
and an almond flour pumpkin muffin (these were an experiment and they are freakin' amazing. Recipe should be up next week!)
M4- Taco salad with turkey taco meat, spinach, avocado, and hot sauce.
M5- Leftovers from last night- ground turkey, chicken sausage, zucchini, tomato, onion, and mushrooms.
M6- Grilled chicken and veggies
How are you doing at getting in your greens?