I actually contemplated taking a break from WIAW just because to me it seems like it may get boring, eventually (even though I can sit on
Peasandcrayons.com
and read WIAW's for hours and hours).
However
, I get so many messages and emails from you all about how much you love these posts so, we shall proceed! I was recently asked about how I manage to get out the door and to work by 8:30am and what my routine looks like, so I figured I would add that in to this post. My routine has actually changed since starting the Body Earned program, and I can't really go in to that without giving away some of the details of the program, so I'll just explain how I typically do things and hopefully that will be helpful!
4:45am- alarm goes off (actually Benny Benassi goes off... there's no better way to wake up than to a little house music :) )
5:00am- Breakfast is eaten- usually egg whites scrambled with veggies (pre cut) and then Ezekiel toast or oats.
5:00am- 5:30am- Catch up on emails, social media, and watch the morning news!
5:30-5:45am- Get dressed for the gym, drink my amino energy and get B to stop playing with Charley long enough to get out the door.
7:30-8:00am- shower and get dressed (I'm actually really quick!)
8:00-8:15- Throw my 3 meals that will be eaten at work in my lunch bag and head out the door. I'm lucky that I only live about 10 minutes from work, and if I make all the green lights I usually have time for a Starbucks pit stop!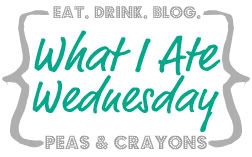 Yesterday's food looked like this:
Here's a quick run through of everything:
- Egg whites and Oats
-Cottage cheese with oats
- Salmon and baked green beans
-Zucchini Turkey burger and broccoli/cauliflower
-Egg whites and avocado
As you can see, I swapped out my casein for egg whites... no particular reason, just trying new things :)
BTW sorry for the lame-o pictures, definitely off my game!