I mentioned yesterday on my
Facebook
page that my parents have decided to start eating completely clean, and I could not be more excited about it! I will do my best to take pictures while we overhaul their pantry and kitchen so that I can share the process with all of you. I think one of the biggest struggles people face when starting to eat clean is knowing where to start. Personally, although I believe in taking small steps to avoid being overwhelmed, I also think the best place to start is by getting rid of everything processed or packaged in your house. There will be
plenty
of other places you are tempted; work, eating out, friends houses, parties, etc. so the home should be your safe spot. So, that's what we are going to do this weekend, can't wait to share!
Now it's party time!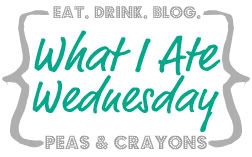 4 egg whites and one whole egg scrambled with mushroom, onion, jalapenos, and turkey sausage made by B! Today was our rest day form the gym so we have a little more time in the morning to make a yummy breakfast.
Cottage cheese with a carrot cake protein bar... predictable!
Chicken fajitas and Spanish style brown rice for lunch.
Clean pizza
and a side of raw zucchini with red bell pepper hummus.
Steak salad with cilantro lime dressing. So good, especially after I added sauteed jalapenos, pico de gallo, and onions on top, recipe will be posted tomorrow!
Casein before bed, as usual!