Is it just me or is everyone suffering from extreme hypothermia? Maybe it's not quite that cold, but jeezlaweez these 34 degree mornings are pretty crazy! I've noticed my food cravings are also changing with the weather- I'm definitely wanting more soups and belly warming meals, hence my purchasing of the crock pot. I have my spaghetti sauce cooking as I speak write and it makes me so happy that it will be ready to eat in my hour between work and class. Life is great.
On to my favorite day of the week... What I ate Wednesday!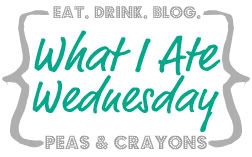 The overnight oats are back. Yum. These are of the pumpkin variety. If you haven't tried this yet, I highly suggest you do.
Chocolate protein bars
and chai tea (that I clearly almost finished before taking the picture) was meal 3. I added rum extract to these and it was one of many great ideas I've had lately.
Turkey stuffed zucchini with red pepper flakes and yam chips for lunch.
Cottage cheese and almonds for mid afternoon snack. Are you surprised?
Chicken cabbage soup for dinner. Yes. It is as amazing as it looks and the recipe will be here tomorrow!
I had casein pudding before bed, but devoured it before I took a picture. Fail.
See you all tomorrow for the soup recipe... I know you're dying for it. I would be :)